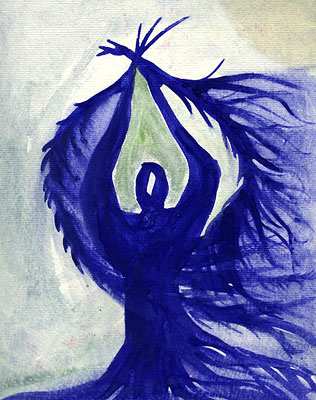 Ritual & Ceremony
(Under Construction)
" If we were to read about spiritual things, it is only words...
what is of greatest importance is that we have experience.
Not words, not beliefs, but experience. "
— Dr. Albert Hofmann
Here is information about Aumdoc's involvement in different types of eclectic ritual and ceremony. This includes meditation and chanting (AUM), performing weddings and other rites of passage ceremonies (such as birth and water blessings, medicine wheels for home and business, life transition ceremonies). Aumdoc is currently training by facilitating HEALING CIRCLES.
AUMDOC COMMENTS ON RITUAL AND CEREMONY:
I have been interested in ritual and ceremony for many years.
Ritual might be defined as "a set of fixed actions and sometimes words performed regularly, especially as part of a ceremony"
(Cambridge dictionary online).

Ceremony is defined as "a formal occasion, typically celebrating a particular event or anniversary; the ritual procedures observed at such occasions" (Compact Oxford English Dictionary Online).
I find ritual and ceremony to be very useful tools in my life. They are the external actions that represent and signify internal events. Ritual and ceremony help me to generate a particular internal state of being, a particular state of consciousness that involves feelings of connectedness; to my self, to my spiritual resources, to those around me, to the family of man and to Mother Earth (Pachamama).
I first was introduced to ritual in the synagogue of my upbringing. I never felt a deep connectedness to my jewish upbringing and lineage. To this day I feel comforted when I am in a synagogue and hear the prayers and see the actions that I grew up with. While not feeling connected to the religion, I still feel connected to the ritual.
In my life ritual can act as both a lens and a lifeline. When in a group of like minded individuals, the performance of appropriate ritual can help focus the intent of the group.
... to be continued.