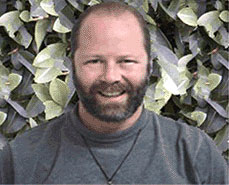 PHYSICIAN MEDICINE
This area provides information about Aumdoc's Medical Practice
Aumdoc is Richard J. Clofine, DO, FACOOG, ABHM
Holistic Gynecology Practice Info
CURRENT SCOPE OF PRACTICE AT MILLENNIUM HEALTHCARE
I am board certified in Obstetrics & Gynecology as well as Holistic Medicine. After delivering 1800 babies in Atlanta, and performing surgery at 3 hospital for a dozen years, I retired from practicing hospital medicine in 2001. my current practice is office based. I no longer deliver babies, practice surgery or hospital medicine;and I am no longer contracted with insurance networks (ie. I am an out-of-network provider). I have given up seeing 25 women a day because I want time to sit and connect to my patients. My medical practice has always been influenced by my 35 year interest in natural healing. My first healing herb garden was planted in 1972 when I was an organic farmer for five years. Throughout college I worked as an assistant manager of a health food store. I easily integrate modern medicine with earth centered wisdom.
My practice offers well woman care including yearly exams, breast screening, pap smears and contraception. I see women of all ages for any gynecologic problem though the bulk of my current practice is my focus on menopause. I mostly care for my peers, women in their 40's, 50's and 60's experiencing the transition into menopause. I am able to provide drug free support programs as well as use my 20 years experience prescribing Bioidentical Hormone Replacement Therapy. I often provide second opinions (medical and surgical) in complicated gynecologic situations. In practicing holistic medicine I strive to consider the whole patient and stay open to the entire spectrum of healing tools (integrating conventional and alternative medical options). I am excellent at creating new options in difficult situations.
I see patients in the office every Wednesday, though I make calls and work on the practice all week. If someone is acutely ill then they also need a physician in the office five days a week in case they need to be seen unexpectedly.
As an Osteopathic Physician I have 25 years experience in providing hands on healing in the form of Osteopathic Manipulative Therapy (OMT). Most people think of Chiropractic care for back and neck pain when speaking of manipulative therapy; my use of bodywork has always been about treating women's issues. I used bodywork with many of my patients through their pregnancies as well as before and after delivery. I treated 60-70% of the newborns in the delivery room with Osteopathic Craniosacral Therapy. I use OMT to treat musculoskeletal complaints, painful periods, PMS and other women's issues.
I also teach Mind-Body Medicine technques (such as diaphragmatic breathwork, progressive relaxation, mantra meditation, creative visualization) in conjunction with my bodywork. This is useful training for stress reduction therapy and inducing states of profound relaxation. Over the years this has been integrated with energy medicine creating unique, eclectic and individual sessions providing significant results.
I am pleased to schedule visits that allow adequate time for our work together. I have a lot of experience in lab testing (saliva, blood and imaging) and we draw blood in the office when needed. I am an out-of-network physician for all insurance plans. When visits are scheduled my staff is happy to verify your benefits (call your insurance company) so we know what is available to you. I am not a medicaid or medicare provider.
Appointments and information at 770-390-0012.
ABOUT MILLENNIUM HEALTHCARE (Temple of Health)
Millennium Healthcare (Temple of Sacred Medicine) is Atlanta's largest holistic group practice and was founded by Susan E. Kolb, M.D. Dr Kolb is a board certified Plastic and Reconstructive surgeon, a holistic physician and a spiritual healer. She also founded our two sister practices Plastikos Plastic & Reconstructive Surgery and Avatar Cancer Center. Millennium Healthcare in Dunwoody services include family practice, traditional chinese medicine, chiropractic, psychotherapy, massage therapy, classical homeopathy and hypnotherapy.
Our practice is dedicated to community education and health. On the third thursday of every month is our Noetic Science Meeting inviting experts to speak on topics of health, metaphysics, consciousness and spirtuality.
I am in the office Wednesdays, 8am - 8pm.
For appointments call Millennium Healthcare at, 770-390-0012.
I am not contracted (i.e. "in network") with any insurance companies or medicare. Your insurance may provide "out of network" benefits that allow payment to non-contracted physicians such as myself. We are happy to call them and check on this prior to your visit, so you know what your benefits are. Ask to be precertified when you make your office appointment.
Some fee guidlines are shown here.
Why I became an Osteopathic Physician
I never had any interest in becoming a physician as a child or teen. It wasn't until after I had sold my organic farm and returned to college that the idea eventually came to being. Upon returning to college I made the decision not to worry about what major to declare. I decided to take courses that resonated with me, that deeply attracted my interest. Soon enough I found myself naturally in a premedical curriculum. It just happened.
I still wasn't too sure that I wanted to be premedical student. I did not like what i experienced interacting with the premedical advisor, my fellow students and conventional medicine. I seriously considered Chiropractic school. I knew about Naturopathic Medicine but at the time (mid 1970's) I did not feel that Naturopathic Medicine would offer me enough opportunity to practice. In fact the premedical advisor at my college laughed at me and told me I was a fool for applying to medical school because I didn't have the "right stuff" to be a gain admission to medical school and become a physician. Actually I think it had more to do with my long hair, beard and checkered past. I wasn't the typical premedical student.
Then I learned about the Osteopathic Medical Profession. It was one of the few times in my life when a lightbulb went on over my head flashing "this is it". I was attending a meeting of the Premedical Society at Albright College (a small liberal arts college in Pennsylvania that I graduated from). Each month they would bring in several speakers from the various medical schools in the area. They would talk to the premedical students mostly discussing thier admission requirements. One month there was a representative of The Philadelphia College of Osteopathic Medicine (PCOM) speaking, his name was Nicholas Nicholas, D.O. He was the chairman of the Department of Osteopathic Principles and Practice at PCOM. He must have been in his sixties and had been an Osteopathic Physician for many years (30 or 40) and he specialized in Osteopathic Manipulative Therapy, treating people with manual medicine, with his hands.
Interestingly enough, I subsequently found out that the general practice doctor that my mother had taken me to for years was a D.O. (Osteopathic Physician) but I never knew it because he practiced exactly like every other physician, without Osteopathic distinction. Dr. Nicholas spoke with passion about his profession. How it was founded by Dr. Andrew Taylor Still in the 1860's, its growth over the last century and it's current status. He discussed the integration of Osteopathic Manipulative Therapy and the distinctly holistic Osteopathic Philosophy.
After his talk Dr. Nicholas proceeded to ask for volunteers from the studio audience whom he had walk across the stage and back. Then Dr. Nicholas proceeded to tell them facts from their medical history, mostly about musculoskeletal trauma or issues. He was right on in an incredibly consistent fashion. I came to see that he was not being a psychic or playing tricks. He was a brilliant observer and student of the body and was able to see how people moved and deduce specific likelyhoods from that information. I was very impressed and immediately knew that I wanted to be an Osteopathic Physician. See my articles and area concerning Osteopathic Medicine.
There is more to this story coming...